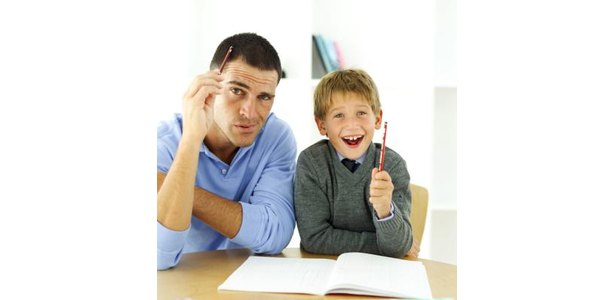 Recently, private tutoring has become a phenomenon especially in Asian regions that opens up more job opportunities or side income to education professionals and higher education students. The aim of this education alternative is to add some soft skills to the people. It is not impossible for the people to have better chance of living because of having the tutor. The types of tutorials are various, from joining a course center that helps students of different ages to do homework and refresh school materials to organizing private sessions at home, under parents' supervision. Private tutorials, as the way it is named, claim to serve the needs of the students in their own convenient time and methods. But, does this treatment really meet the students' needs? Most parents and students would say yes, but education practitioners may see it differently.
The rocketing demand to private tutors is actually started from the decreasing trust of parents and students to the education quality in formal institutions. School time is considered the basic learning time, to set goals and targets but it fails to make students engage in the process of learning. Tutoring, on the other hand is perceived as extra time to discuss further and deeper the materials students got from school.  The focus of the service is actually enrichment and drillings. In Asia, where central control to education is strong, measurement of learning success and indicators that students do well at school are viewed from the final grades. In this case, private tutorials will only reviewing the delivered materials, not enhancing learning experience. Hence, not all private tutorials meet the learning needs of the students.
Before hiring any private tutors, parents and children have to agree upon the purpose of having private tutoring time. Not all private tutorials are effective, some will only spoil the children and make them depending upon third party helps in solving problems. But, when it is indeed needed, be critical in choosing the facilitators. Younger children need guidance from those who understand the characteristics in dealing with kids. Whereas older children need companion to assist them in making decision and go through problems. If private tutoring turns to be a spoiling facility, parents' interference is strongly demanded.
read more
Human being has several needs and according to Maslow's hierarchy of needs, the highest level of human's need is self actualization. Expressing him/ herself is a privilege for those who are facing financial constraints since options might be limited. Online education has brought more affordable chances for personal and professional development to help people actualize themselves. The effectiveness of this type of education is seen from its feature that is content based which gives more room for knowledge and skills elaboration in the specific area of interests.
There are both degree and non-degree programs available for distance learning, courses in several interests are also easy to find. The nature of online education that requires independence and control at the same time makes this system works best to suit adults' self-actualization needs. Participating in distance learning may look easy and simple. In reality, the effectiveness and success of online learning are depending on these factors:
1.     Language competence
Most of good quality degree, non degree and course programs are available in English. The communication, materials, tutorials and assignments are all in English. To be successful in completing education through online delivery, one will need very good competence in English, especially in reading and writing. University enrollments also require this in the admission.
2.     Computer and internet skills
To be able to fully participate in the learning process, the skills in computer and internet in a must. Those who are interested in taking online education but limited in this skill will need to upgrade the competence first before applying. For simpler teaching materials delivery such as through e-mails, students at least have to know how to download and upload attachment in order to receive and send documents.
3.     Self-study skills
Independently managing time and organizing when to study and what time to write essays and papers, are the key skills in order to perform well and get the best out of online education system. There will be nobody to remind and request, the timetable is there and all depends on how good as well as discipline one follows the agenda. This might seem easy but failure to organize time and keep up with deadlines will be fatal.
read more